**Click here for the Croatian version**
After getting our initial Registered reseller status which gave us the possibility to act as an official distributor of Zebra devices in the EMEA region, we went further and applied to become Zebra's ISV, i.e. Independent software vendor.
ISV status confirms that your software solutions are compatible with Zebra hardware, but it does not yet qualify you for a certified validation badge or other forms of acknowledgment from Zebra. You must apply to the Zebra Enterprise Testing Program, which is managed by Zebra's Global Enablement Center in Brno, Czech Republic, in order to get validated.
We can now reveal that our solution has just been officially validated, confirming that our apps have been created for enterprise-grade solutions after comprehensive testing by Zebra's engineering team.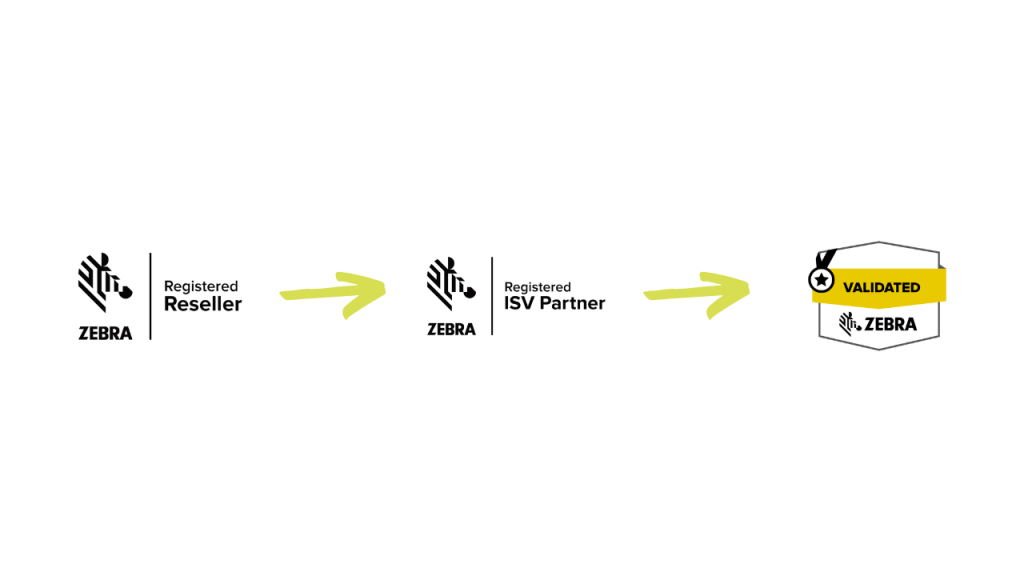 After successful completion of the testing and interoperability procedure, Zebra validated our software for the following Zebra devices: TC21, TC26, TC26x, TC52, TC52x, MC22, MC27, MC33, and MC93.
Our current and potential business partners in the field of logistics can be confident that our application can meet their needs while also lowering the risk and length of time needed for implementation thanks to the thorough testing process that our application underwent and the successful validation that followed.
This affirmation from Zebra gives us more momentum and demonstrates that our application is designed for businesses who value the efficiency of processes and data quality.

Nenad Prazic, Executive Director
EVM_Validated_Service24_WMS

Please get in touch with us if you would like more details about our application and how WMS (Warehouse management system) might benefit your company.